Stadium Goods Uses OneSignal to Create an Unparalleled Mobile Shopping Experience
Stadium Goods drives conversions and recovers revenue from abandoned carts with OneSignal.
423K
Monthly Active Users
Transforming the Online Streetwear Marketplace
About Stadium Goods
Stadium Goods is the world's premier sneaker and streetwear marketplace. Since they began in 2015, NYC has been home to their retail store. In October, a second location in Chicago will become part of the retail footprint. In addition and most importantly, their online presence is a strong pillar of their business.
Developing Mobile as a Sales Channel
The Challenge
Since its launch in 2015, the Stadium Goods mobile app has transformed into one of the company's most prominent sales channels. While online is a strong channel for Stadium Goods, the app is a fast growing channel that has seen strong performance.
Inge Konther, the senior CRM Manager at Stadium Goods, understood the significance of developing mobile as a channel for engaging users, cultivating a loyal base of customers, and driving conversions.
As our mobile platform has grown, we've learned that users of our app tend to be quality prospects that display a significantly higher purchase intent when compared to our website visitors.
In the age of hyper-personalized marketing, Inge believed that Stadium Goods needed to evolve beyond generic mass marketing techniques if it wanted to stay ahead of the competition. Mobile push notifications offered Inge and her team a way to not only transform how it marketed to customers, but also enrich the buyer experience on their mobile app.
With their needs identified, Inge researched several push notification providers before selecting OneSignal. In addition to providing best in class reliability and enterprise-grade features, she was drawn to OneSignal as its Free Plan gave her the opportunity to evaluate the platform.
During the 2019 holiday shopping season, Inge's team saw an impressive increase in conversions through their mobile app that was driven in part by OneSignal's mobile push notifications.
"Push notifications proved to be a huge differentiator and after that experience, we really wanted to unleash everything that OneSignal had to offer by upgrading to the Pro Plan," explained Inge.
Keeping prospects engaged enough to move through the sales cycle is no easy feat in the crowded ecommerce arena. Through her extensive experience in marketing for online retailers, Inge knew that remarketing needed to be a key tenet of Stadium Goods' mobile push strategy.
Our mobile app users represent some of our most engaged prospects. Nurturing these users is a huge part of our strategy, and this involves delivering only the most pertinent information at the most appropriate time.
Targeting prospects based on use recency is fundamental to Inge's overall approach to remarketing. OneSignal's segmentation tools allow Inge and her team to pinpoint high-intent prospects that frequent the app and target them with promotional messages based on their activity. For example, Stadium Goods might target these users with time-sensitive discounts to incite them to purchase.
Inge also relies heavily on OneSignal's Intelligent Delivery feature that optimizes the send times of the messages to when each user is most likely to engage. The advantage of this feature is twofold: Customers benefit by receiving valuable information from the brand when they are most active, while Inge and team avoid compromising the app's performance by sending large bursts of notifications.
"I think being able to communicate [with prospects] in those key moments has been really important for us," added Inge.
Recapturing Revenue with Abandoned Cart Alerts
Abandoned cart alerts are indispensable for most ecommerce businesses and with good reason. According to research done around abandoned carts, the global average rate of cart abandonment is a whopping 75.6%. The same study projected that cart abandonment causes brands to lose over $18 billion a year in revenue.
The team at Stadium Goods uses OneSignal's mobile push notifications to perform the critical role of reducing cart abandonment on their app. "Creating our abandoned cart reminders through OneSignal was easy," Inge recounts.
"Ease of use is one of the best parts [of OneSignal]. I can manage our push notifications on my own or with some help from our engineers in more complex campaigns."
Inge and her team go one step further to personalize these reminders with OneSignal's Data Tags. With these tags, the team is able to assign custom attributes to individuals, filter them into segments, and enrich their messages with relevant details. For the Stadium Goods app, every abandoned cart reminder includes the names of the specific products left in a shopper's cart.
Stadium Goods and OneSignal
Keeping prospects engaged is crucial to the success of any ecommerce business, and OneSignal has made recapturing the attention of shoppers and decreasing lost revenue from abandoned carts a quick and simple process. As a testament to its ability to drive value, Stadium Goods now incorporates push notifications into every major promotional campaign.
"We've seen great success with push during key events like our anniversary sale and sneaker releases," Inge said, "I believe OneSignal will be a big player for the holiday shopping season in 2020 and beyond."

Start growing with OneSignal today. With tools to enrich every step of your customer engagement process, staying connected with your users has never been easier. Sign up for a free account or schedule a live demo today.
More Customer Case Studies
Find out how our customers are using OneSignal to increase retention
The Hut Group (THG) drives efficiency and growth with OneSignal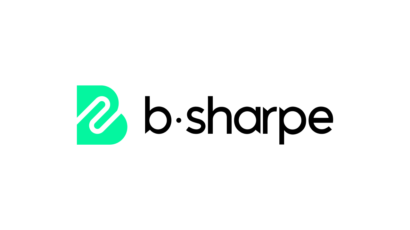 b-sharpe uses OneSignal's Journey tool to seamlessly automate push notifications, emails, and in-app messages to its users.
Kyivstar leverages OneSignal to create new mobile app revenue streams by enhancing user engagement and retention.
Get Started Today For Free With Our Tool
We'll get you going in a matter of minutes.
Have questions? Chat with an expert.