Push Helps ClutchPoints Score Big With Users
ClutchPoints Becomes Top 10 Sports Media Site in the US Using Push
Bringing Subscribers Back
For ClutchPoints CEO and Founder Nish Patel, traditional methods of following sports felt ineffective. He created ClutchPoints to give fans an easy way to stay on top of their favorite teams and players. Now with a popular mobile application and website, ClutchPoints has become a trusted source for news on sports for people nationwide.
Push notifications are central to ClutchPoint's success. For three years, the sports media company has trusted OneSignal to drive users back into the app. They first looked at OneSignal because it was (and still is) the most widely used push notification provider. Also, OneSignal was incredibly easy for them to integrate which had them communicating with their users through the platform in a flash.
OneSignal has made it possible for us to create our own direct source of traffic. It's a great way to reach people in the moment of a trending event.
Reaching People in the Moment
The Solution
ClutchPoints saw that OneSignal made it easy to build out its own way of directly engaging users without the complexities of different platforms. Reviews on websites like G2 Crowd and WordPress told Patel that OneSignal was very reliable, the setup was simple, and their customer support was top notch. When using OneSignal's platform, ClutchPoints discovered that features like Intelligent Delivery were valuable tools that helped with their marketing efforts.
"We use push notifications to alert people of breaking news. It's a great way to reach people in the moment of a trending event" said Nish Patel, CEO, and Founder of ClutchPoints.
Source: Shareablee: Top 10 U.S Sports Media - April 2019
Top 10 Sports Media Site in the United States
The Results
ClutchPoints is now one of the top 10 Sports Media sites in the United States and has an audience of over 19 million people throughout the nation. Thanks to OneSignal, ClutchPoints now has a direct line of communication between the app and its users. They can easily send notifications directly to their subscribers' phones within seconds and get people back into the app for their daily digest of sports content. When fans want an update on their favorite teams, they use ClutchPoints, and ClutchPoints uses OneSignal.
Pro Tip from ClutchPoints CEO: To increase your CTR, always make sure to make the title short and intriguing - it should be a lead-in, so they have to click onto the notification to get the full scoop.
More Customer Case Studies
Find out how our customers are using OneSignal to increase retention
Betmate leverages OneSignal Journeys to create personalized and targeted omnichannel user comms at scale
Taptap Send drives growth and nurtures strong user relationships by scaling its messaging strategy to support new markets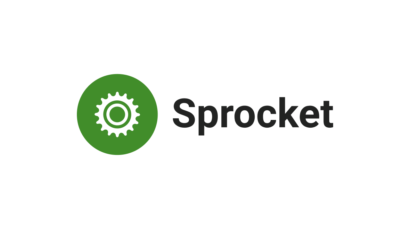 Sprocket uses onboarding journeys, intelligent delivery, and relentless A/B testing to spark engagement
Get Started Today For Free With Our Tool
We'll get you going in a matter of minutes.
Have questions? Chat with an expert.