Blue Wizard Delights 2M Web Push Subscribers with a Personalized Gaming Experience
Web-based gaming company Blue Wizard optimizes the user experience and boosts user retention with web push.
Blue Wizard Digital is a gaming studio founded by Jason Kapalka, one of the top 100 gaming creators of all time. Their most popular titles include the best-dressed browser battle, Merc.Zone, a decapitating dragons game known as Headless.gg, the synthwave tank shooter game Nuke Zone, as well as gory puzzles such as Slayaway Camp and Friday the 13th: Killer Puzzle.
Shell Shocker's has had tremendous success, boasting over 40 million users by mid-2019 and making its name as one of the most widely played io games. Now, the game has seen 100 million users as gamers enjoy its vivid graphics, flawless controls, and versatile UX .

Overcoming The Challenge of Player Retention
Even with an avid user base, Blue Wizard faced a key challenge that often plagues web gaming companies — user retention.
User retention is critical for companies in the gaming industry because loyal users are more likely to make microtransactions that ultimately help studios monetize their games. Because browser-based games are free-to-play, they generate revenue from the relatively small subset of loyal users willing to spend money on in-game purchases.
Digital Marketing and Analytics Specialist Jonathan Kisiloski explained that Blue Wizard struggled to reengage new players who had recently tried their games. They wanted to create deeper relationships with their players by sharing game updates and reconnecting with them at regular intervals. They also needed a means of sending messages to users in real-time to offer encouragement, build excitement, and improve the player experience.

After hearing about us through a fellow gaming company and evaluating the other providers in the space, Blue Wizard chose OneSignal for a variety of reasons, including the ease of setup, the integrations offered, and the ease of use of the platform.
Building a More Engaging Game Experience with Web Push
Given that Blue Wizard specializes in web-based games, they quickly embraced web push as their primary communication channel. After an easy setup, they began shooting off notifications faster than an egg in a machine gun's line of fire.
Their goal was to streamline the player experience, increase user retention, and improve the functionality of the game by gathering data on distinct player segments and customizing messages accordingly.
From the start, the company focused on adding value to the player experience rather than detracting from the gameplay with poorly crafted notifications. This concern is supported by an abundance of evidence around website UI. Evidence shows that a single bad experience on a website makes users 88 percent less likely to revisit the site, and conversely, visit-to-lead conversion rates can be more than 400 times higher on sites with a superior user experience. From the beginning, Blue Wizard sought to create positive interactions with their audience, which meant dividing up their millions of users and sending each player customized and compelling content. Today, they have 1.4 million loyal subscribers and have continued to grow their web push audience over time.

Using Advanced Segmentation to Hone their Messaging Strategy
Blue Wizard is at the top of its game when it comes to advanced segmentation and personalization. They've created almost one hundred unique user segments, using advanced combinations of filters, tags, and location data.
They get creative and detail-oriented with their targeting, defining these segments based on session count and duration, device type, number of kills, user region or country, KDR tier, store visits, and account registration status. They then leverage these tags in OneSignal's segments feature to get granular with their targeting.
One of the reasons Blue Wizard has been so enthusiastic about creating new segments and experimenting with different message types is that they find it easy to quickly go into their dashboard and reach out to distinct users with specific content.
"We have a couple million different players who have subscribed to OneSignal. To be able to narrow that down into a smaller number and be able to send customized and personalized messages out to a specific group of people has been really good for us. It's been a good way for us to improve our open rates," Kisiloski explains.

Re-engaging Players with Automated Notifications
Blue Wizard knew they needed to cut through the noise to win players' attention amidst a multitude of daily online distractions. To prevent churn, they set up automated notifications to reach users one day and one week after their first game session. Web push is well-suited to reengagement messages because it can reach players after they've left the site and draw them back into the throes of gameplay.
From there, Blue Wizard created a multitude of audience segments using Data Tags, further segmenting their users based on the amount of time played, player type, a player's performance, and quantity spent on in-game currency.

Engaging High and Low Performers with Personalized Messages
Blue Wizard was also interested in separating high performers from low performers both to enhance the gaming experience and to reach each segment with motivational messaging.
Because Shell Shockers is a multiplayer game in which players battle one another, the skill and engagement level of individual players has a direct impact on the collective game experience. To create an inclusive yet competitive environment, Blue Wizard needed to encourage low performing players to stick with the game long enough to improve. At the same time, they also needed to stir-up competition between high performing players to keep gameplay interesting and boost long-term game retention.
To build these customized engagement strategies, they applied Data Tags to users based on their performance score to automatically create audience segments of high and low performers. They also use tags to identify active and inactive users, and use unique tag combinations to identify more nuanced segments, such as users who have made high numbers of kills but haven't played for a week.

For lower performers who may feel discouraged, Blue Wizard provides motivation to get users back regardless of their skill level. They look for ways to entice these users to come back.
For high performers, Blue Wizard sends notifications that will continue to excite and enthrall them about the game.
Blue Wizard uses these tags not only to send customized reengagement messages, but also to identify which users to pit against each other in their multiplayer games. Pairing users based on comparable skill levels fosters a healthy, and well-matched competition, and performance-based tagging was the key to achieving this.
Using Push to Generate In-Game Purchases
Another key user segment Blue Wizard targets in their messaging strategy is the ten percent of users who pay for game currency. When users get a kill in the game, they earn currency which can be used to buy skins and hats to personalize their avatar. In addition to winning currency, players also have the option to buy currency. Blue Wizard segments players based on the amount they've spent on virtual currency and creates messaging campaigns to entice top spenders to purchase other objects.
Given that 34 percent of consumers are more likely to make a purchase based on personalized content, finding what resonates with these users is crucial to bringing in revenue.

Testing and Iterating With A/B Testing and Intelligent Delivery
When Blue Wizard sends notifications, they are conscious of message frequency, timing, and content to ensure they're providing value and enriching the player experience.
In addition to segmenting their audience, they personalize message content with users' names and game accomplishments. They also use a variety of emojis and fun copy to align messages with their game's identity. They've used A/B testing to experiment with different copy placement, headlines, and buttons to improve message performance. Kisiloski says that they also use the Intelligent Delivery feature to optimize their open rates:
"We find intelligent delivery really useful, because it takes the guesswork out for us and allows the system to be able to manage when the best time to send a message to a user, helping with open rates."

Sharing Game Updates to Nurture Loyalty and Excitement
Another key use case for Blue Wizard was communicating updates and changes to the game itself. As they release changes and enhancements to the game, they enjoy using OneSignal to keep existing players in the know about the evolution of the game. They've established a pattern for sending game updates twice a month, so their audience anticipates next month's new offerings based on past experience with the brand. As Kisiloski explains, keeping players in-the-loop is an integral part of their messaging strategy:
"We're constantly making updates and releasing new stuff, so to be able to reach out to people who have come and played and let them know about the new updates, that's probably one of the biggest things that we're using OneSignal for."

"We're constantly making updates and releasing new stuff, so to be able to reach out to people who have come and played and let them know about the new updates, that's probably one of the biggest things that we're using OneSignal for."
Using Email Capture Web Prompts to Increase Newsletter Signups
Before getting started with OneSignal, Blue Wizard communicated with players via a regular email newsletter. Although their newsletter had around 150,000 subscribers, new signups had slowed down and they didn't have an easy solution to promote the channel further.
When OneSignal added email to their product suite, they immediately decided to switch to take advantage of the email capture web prompt.
Since then, the company has dramatically boosted their newsletter subscribers.
"The results have been better than anything else we've tried for email so far. So getting several thousand emails per day has been a huge win for us. We find that we can get a lot of value from our email players, so to be able to reach out to them in a different way is great."
By growing their email list, they're able to connect with gamers in a different way and deepen player connections with their brand.

Expanding into the Mobile Gaming Space
More recently, Blue Wizard has plans to expand on their success as a web-based gaming company and egg bash their way into the mobile space. They recently released Shell Shockers mobile on iOS and are excited to start building out their mobile messaging strategy with OneSignal. Kisiloski expects the mobile channel will present a valuable opportunity, since users are already used to receiving notifications via mobile apps.
Blue Wizard also plans to reach out to its enormous web push and email audience to cross-promote the game's mobile release. They are excited to add another channel to their strategy and continue fostering relationships with their loyal egg shooters with the announcement that their favorite game is now available via mobile.

More Customer Case Studies
Find out how our customers are using OneSignal to increase retention
The Hut Group (THG) drives efficiency and growth with OneSignal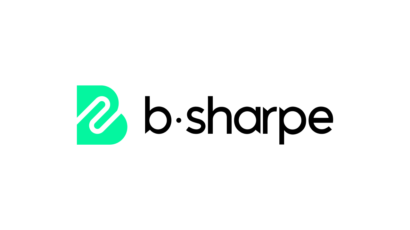 b-sharpe uses OneSignal's Journey tool to seamlessly automate push notifications, emails, and in-app messages to its users.
Kyivstar leverages OneSignal to create new mobile app revenue streams by enhancing user engagement and retention.
Get Started Today For Free With Our Tool
We'll get you going in a matter of minutes.
Have questions? Chat with an expert.