Betcris Drives User Engagement With OneSignal Messaging
Betcris segments, localizes, and automates messaging to reach online gamblers across Latin America.
Founded in 2006, Betcris is a pioneer in the online betting industry, an ever-expanding market valued at 76.75 billion USD in 2021 and expected to grow at a compound annual growth rate of 10.2 percent in the next eight years.
Today, Betcris offers an online betting platform in 12 countries, a mobile app with a 4.7-star rating, and over 100 walk-in betting locations across Latin America. Their multifaceted business has a well-known presence in addition to its popular mobile app and online platforms, which together comprise its monetization model. Their virtual betting platforms offer online casino wagering, with a range of slots, bingo, and table games.
The company also partners with a variety of sports broadcast networks and organizations across the globe, including the NFL and MLB, LigaPro of Ecuador, the Mexican Football Federation, and more to offer sports betting.

When they started their search for a messaging provider, Betcris looked for a technology solution that would motivate customers to return to their site and participate in real-time betting on the most important televised sports events in the world. Finding a solution that offered advanced targeting and personalization was critical in order to engage users based on their unique league and team preferences.
To incentive usage of their online platform, they needed to send instant, targeted, and eye-catching communication. In the sports betting world, it's crucial for users to stay informed about upcoming matches, adjust bets, and react efficiently as events unfold.
Web push notifications and SMS would be critical for Betcris in order to cater to their diverse audience across a variety of touchpoints. The international, multi-platform betting operator needed a scalable way to reach their different market segments from Mexico to Ecuador to Brazil.
"The most important part for us is the ease of access to the different phone numbers that allows us to tackle this marketing (channel) in Latin America and the ease of doing so in the OneSignal Dashboard" said Betcris's Marketing Automation Manager, Nayith Diaz.
Betcris knew from the start that SMS would be a core re-engagement channel for their brand, as their data showed that most of their audience was active on their phones, although many of their customers didn't have access to desktop computers.

"OneSignal came into play in order for us to target customers in the channel or specifically in markets where people have access to phone numbers. Most of them have never had a computer before. It's an easier, faster, and cheaper way to get people engaged with our promotions, to convert, or just to keep them in the loop about special promotions."
Betcris embeds links to their website in their SMS messages in order to seamlessly bring users back to their site. Given SMS's high open rates, including this channel in their strategy was a worthwhile investment.
Catering Messaging to Diverse Target Audiences
To encourage users across the world to bet on the most exciting sports events in their target regions Betcris targets users based a variety of layered data points. The company caters to these language and country-specific needs with OneSignal's advanced personalization options.
To do so, they first import preference data into OneSignal directly from their in-house CRM. From there, they design and target campaigns based on the types of sports and entertainment events a user engages in on the platform. Catering communications to a user's betting history is critical, given that a better who only follows basketball would easily be deterred by an irrelevant regional soccer promotion, for instance.

Localizing Messaging Based on User Location and Dialect
The Betcris audience speaks a variety of languages, including Spanish, Portuguese, and English.
In addition to translating their messages, they also tailor campaigns based on regional dialects and country-specific bonuses they offer.
"We use name, account number, and we include the bonuses we have for each country. Those are the three key differentiators," Diaz said.
Even among audiences that communicate in the same language, such as their vast Spanish-speaking Latin American audience, Betcris tailors campaigns based on local jargon and the localized offerings of their platform.

"In Mexico they call betting lines momios, but in Ecuador they are just lines, so whenever we target them with a phone number from each country, we are able to also make those differentiations and make sure it's a familiar tone for each of the markets," said Diaz.
Betcris's diverse campaign management teams, who are fluent in the given dialects, are in charge of tailoring campaigns to regional preferences and making sure the language is appropriate. It's easy for the administrators to execute these campaigns with OneSignal's straightforward dashboard.
For instance, in June, they sent an NBA-themed promotional campaign to Portuguese speaking users who were interested in basketball and tagged as "inactive." The company encouraged these users to compete on their platform in order to gain up to 500 reactions. This type of competitive phrasing is known to be effective, as it incentivizes users with a concrete monetary value. These details more effectively bring users back into the online betting experience, which in turn drives repeat traffic and reengagement with their platform.
Catering to a Complex User Journey
Betcris's business encourages users to take a sequence of steps in their multi-platform user journey. As such, they needed ways to reliably communicate with their audience at scale — from prompting users to open an account, make a deposit, engage with promotions, or make a bet.
Driving Conversions With Cross-Channel Retargeting
In order to spend money on the platform, users must first create an account, make a deposit, and make a wager. Betcris wanted to create an onboarding flow in order to guide users through these necessary setup steps. To incentivize these actions towards on-platform conversions, Betcris tags and then targets users who are one and two steps into the process.
"The main reason we had SMS was to increase our conversion rate, which is… to make a deposit and start wagering with us."

They tag the first group of users who have made an account and another who have made a deposit.
Oftentimes, betters will take the initial step of making a deposit on the Betcris platform, but will fail to make a wager. Encouraging these users who are "halfway in" to start wagering on the platform was a key friction point of the user journey that Betcris was able to resolve with notifications.

Promoting Raffles
In addition to sending their generalized onboarding campaigns, Betcris also runs promotions and raffles via both SMS and web push. These one-off campaigns incentivize users to participate in raffles, such as a raffle themed for the Qatar World Cup

In order to ascertain whether one-off campaigns like this are working, Betcris looks at SMS analytics including messages sent, delivered, and click rate as well as web push analytics such as clicks.
Looking Ahead to OneSignal SMS Journeys
As Betrcis expands their use of SMS into new markets, such as Honduras, Nicaragua, El Salvador, and Guatemala, they seek to strengthen their cross-channel approach with messaging Journeys that include multiple SMS touchpoints.
They're excited to use SMS to customize and automate messages for various use cases in order to drive re-engagement within critical markets. With OneSignal's messaging, they provide a more cohesive betting and gaming experience across these widespread audiences.

Diaz elaborated on the value OneSignal provides in catering messaging communications to each target user's preferences. Some users may reliably open emails, while others remain more engaged with SMS or even web push. That's where an omnichannel approach is critical for a business like Betcris.
"My goal is simple, to target users in their preferred channel. Every customer has a preferred channel, and perhaps a combination of all of them helps them complete a decision. Whatever fits the customer, that's what we must do."
More Customer Case Studies
Find out how our customers are using OneSignal to increase retention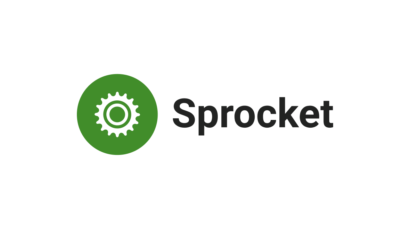 Sprocket uses onboarding journeys, intelligent delivery, and relentless A/B testing to spark engagement
The Hut Group (THG) drives efficiency and growth with OneSignal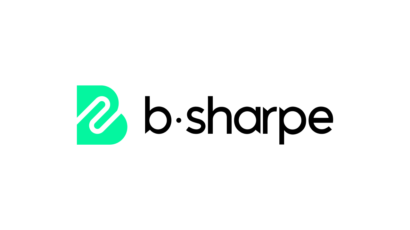 b-sharpe uses OneSignal's Journey tool to seamlessly automate push notifications, emails, and in-app messages to its users.
Get Started Today For Free With Our Tool
We'll get you going in a matter of minutes.
Have questions? Chat with an expert.